The head of the Citizenship by Investment Unit (CBI) of St Kitts and Nevis – Michael Martin, is adopting all the productive measures to boost the CBI Programme and make it the top choice of investors around the world. He is striving to achieve new milestones in the Sustainable Growth Fund, which is the most straightforward route to alternative citizenship.
Michael Martin stated that the sustainable growth fund, also known as the fund option, is designed to improve the country's and its people's development.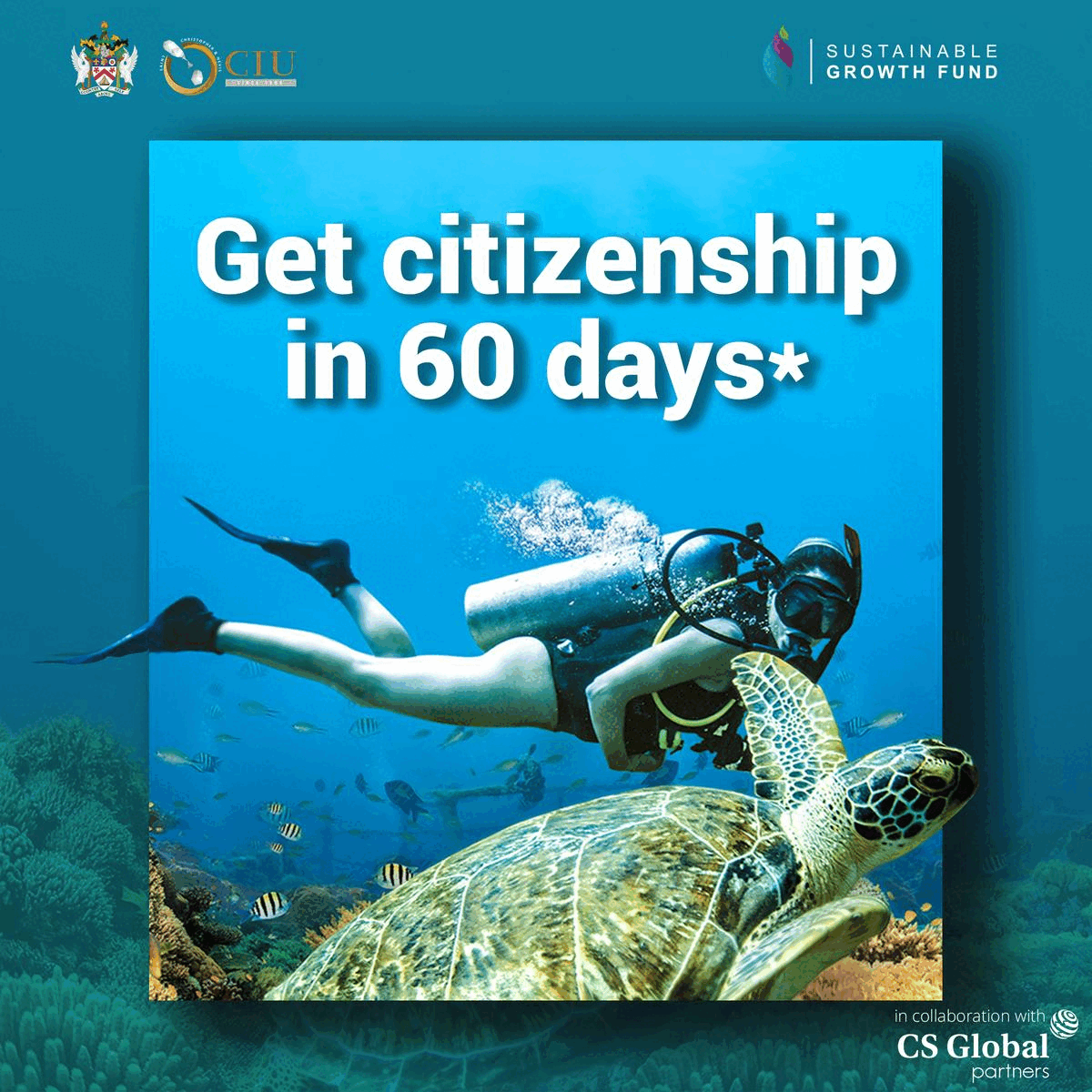 According to the CIU Head, the funds generated through the fund option have been used wisely to establish medical facilities, schools, new enterprises, technology, etc. He deemed it a very important option in the citizenship by investment programme of the twin-island federation.
Additionally, he outlined that the sustainable growth fund is considered to be a win-win solution for high-net-worth individuals as it benefits both the investor and the federation. Martin is currently concentrating on the policies, plans and steps which can help the CIU maintain its programme's platinum standard. He added that St Kitts and Nevis's citizenship by investment programme is a chance for business-class people to invest in a nation with a stable democracy, educated people and good infrastructure, and the locals are welcoming.
Since he was appointed the head of CIU, Michael Martin has understood the importance of the continuous evolution and remaining in touch with the recent trends for which he decided to improve the CBI programme with the introduction of several new regulations, which also include a limited time offer applicable on the Sustainable Growth Fund till June 30, 2023.
The limited-time offer allows qualified investors to get citizenship in just 60 days, and that too on a reduced investment amount of USD 125,000 via the Sustainable Growth Fund (fund option). Notably, the applicants are not required to pay any extra amount for Accelerated Application Processing (AAP). The offer is applicable till June 30, 2023, following which the investment for a single applicant would resume to USD 150,000.
Recently, in an interview, Michael Martin highlighted that the CBI programme of the twin island federation is a top-level programme, and they are working diligently to improve it. The new regulations have been introduced to do just that, and he will introduce more changes with time. The CIU persists to look at the regulations after getting feedback from the various stakeholders and working to execute bold steps to improve the programme under the supervision of Michael Martin.