Basseterre, St Kitts and Nevis: Michael Martin – Head of citizenship by investment unit of St Kitts and Nevis, led the programme to reach new heights. Under his guidance and monitoring, the programme has emerged as an appropriate choice for high-net-worth individuals and investors.
The HNWIs and potential investors have been choosing the destination as an ideal place to live and grow their business. The CBI Programme is well-known for offering a plethora of benefits, including the opportunity to grow business worldwide, citizenship legacy, diversified portfolio, wealth planning and a safe and secure future for the investors and their families.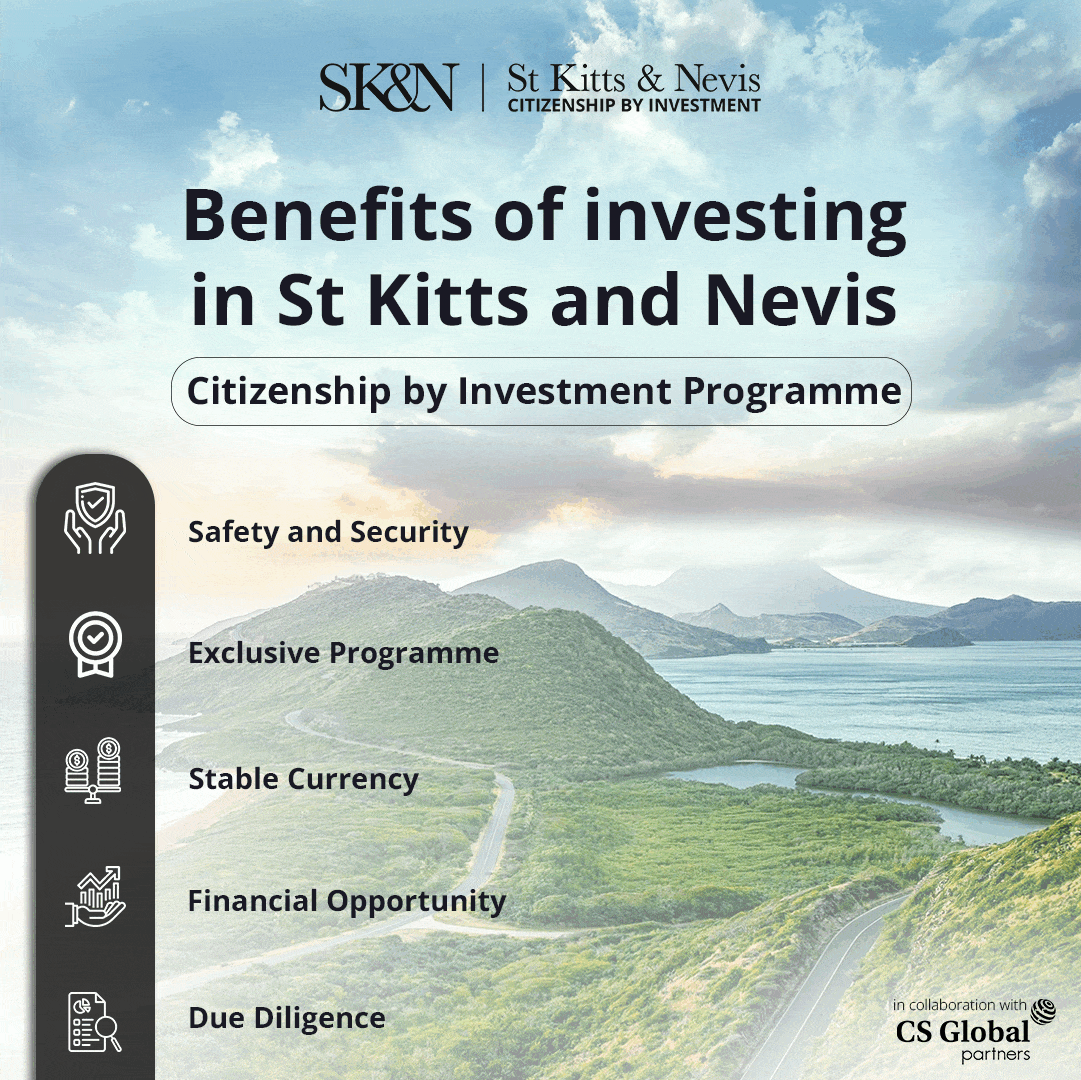 1) Numerous Business Opportunities: The alternative citizenship of St Kitts and Nevis allows an investor to grow business beyond boundaries.
2) Citizenship Legacy: The CBI Programme of the Federation always the applicants to pass on their citizenship to future generations.
3) Diversify Portfolio: An investor or a high net-worth individual gets an opportunity for diversification of their portfolio.
4) Wealth Planning: In this world of uncertainties, the alternative citizenship of the twin-island Federation provides a chance to plan wealth through efficient channels.
5) Safe and Secure Future: Residence in a safe, secure and politically stable country is granted with the alternative citizenship of St Kitts and Nevis.
It is to be noted that the Head of CIU, Michael Martin, has paid special focus on enhanced and stringent due diligence procedures. He has highlighted that under his guidance and monitoring, strict background checks are conducted so that citizenship is obtained by credible and trustworthy applicants.
An applicant can apply for alternative citizenship of St Kitts and Nevis by contributing to the Sustainable Grown Fund (SGF), which is also known as Fund Option. Under Limited Time Offer, the minimum investments are as follows:
• Single applicant: US$125,000
• Main applicant and spouse: US$150,000
• Family of four (main applicant, spouse, and two dependents): US$ 170,000
• Additional dependent under the age of 18: US$10,000
• Additional dependent over the age of 18: US$25,000