Michael Martin, the head of Citizenship by Investment unit of St Kitts and Nevis, has set a new leadership model by prioritizing the importance of quality. He initiated several new strategies to improve the programme's structure to make it more efficient.
The strategy has been chosen to boost its Sustainable Growth Fund option (often referred to as Fund Option), which supports the investor and the local citizens of the twin-island federation.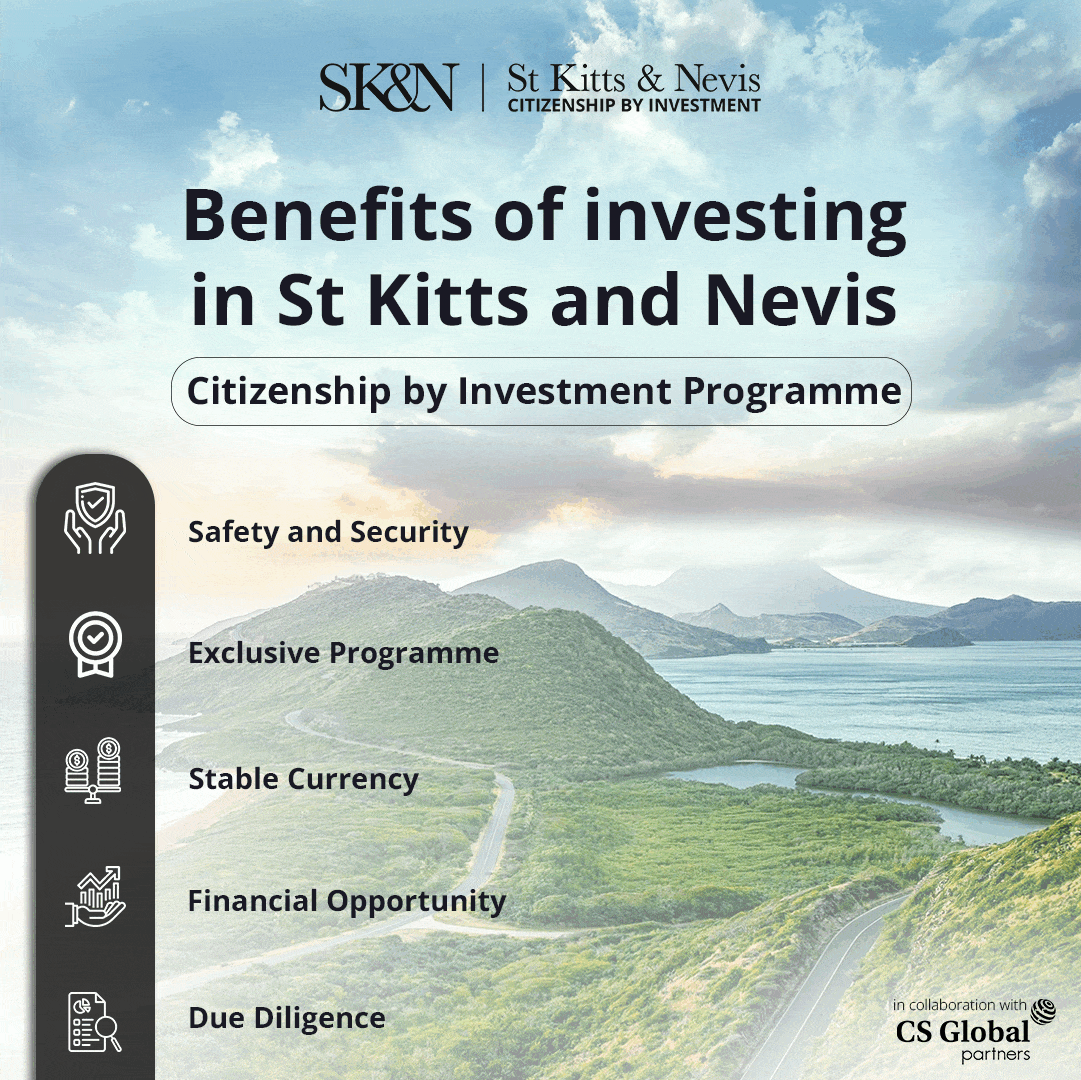 Michael Martin introduced the limited-time offer in December 2022, tremendously increasing the demand for the Citizenship by Investment Program of St Kitts. It offers a sustainable path to success for an investor who seeks to develop their business without restrictions to various international markets.
After recognizing the increasing demand for St Kitts and Nevis's Citizenship by Investment programme among worldwide HNWIs, the CIU Unit extended the offer till January 31, 2024.
Under the limited-time offer, the investment amount was reduced to USD 125,000 for the investors who seek residency in St Kitts and Nevis. Before the introduction of LTO, the contribution for alternate citizenship was $150,000.
According to CIU head Michael Martin, the long-term investments made by investors in St Kitts and Nevis will build solid foundations for themselves and their families. The programme can benefit and provide success to the investor for generations.
The CIU's Head, Michael Martin, made an excellent choice when he launched several new initiatives to meet the demands of foreign investors and promote their expansion in other regions of the world.
He demonstrated the true meaning of leadership by positioning Citizenship by Investment Programme of St Kitts and Nevis as the best option for HNWIs to secure the future and develop business.
Michael Martin highlighted that the Citizenship of St Kitts and Nevis is a lifelong right that an individual can pass on to the upcoming generations.
He ensured that the CIU worked diligently to improve the plan and make it a perfect choice for investors to eliminate every insecurity and provide the investor and his family with a peaceful and stable life.